How do I give you information to pass onto my clients who contact Synergy Wholesale?
Sometimes clients or their developers will contact the Registrar on Record for queries on domains. As you are their direct provider we like to be able to direct those people straight on to you as quickly as possible.
We've made this possible by having you set a few simple options within your Synergy Wholesale System account:
Login to your Synergy Wholesale Account.
Click on 'Account Options' within your account menu located on the top-right of your account.
Select "Contact Information".
Scroll down to "Support Contact Information".
Submit the changes.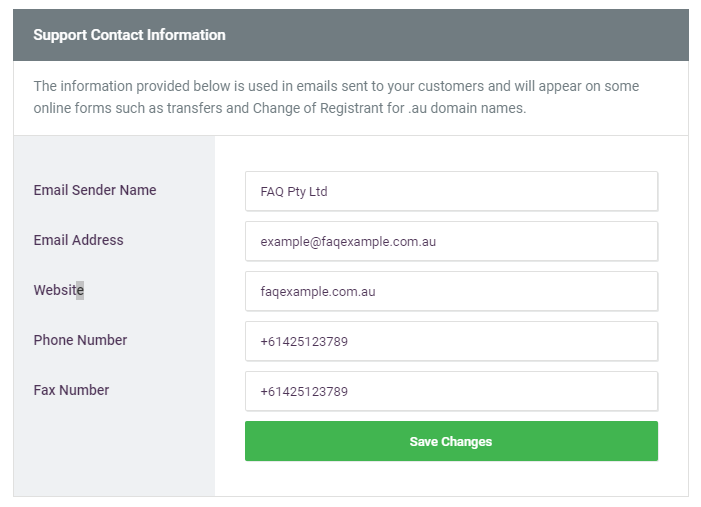 This Support Contact Information is the information you give us permission to pass onto those clients who come straight to us. The idea is to seek resolution as quickly as possible and this makes that possible.
If you need any assistance managing your Support Contact Information, feel free to get in touch with our Support team via a Support Request, Live Chate or by calling us on 03 8399 9483.