Enabling Premium Domain Lookups in WHMCS
In order to sell premium domain names in WHMCS you first need to have premium domain lookups enabled in the Synergy Wholesale Management System. If you haven't done that checkout the FAQ guide here.
Please note that our WHMCS module was developed against WHMCS 7.9.1. You may encounter problems with premium domain support in older versions which we will not be able to supply support for.
To get started, please go to the domain pricing page the WHMCS admin area.
Once on the domain pricing page, find the "Lookup Provider" box on the right hand side of the screen and click "Change".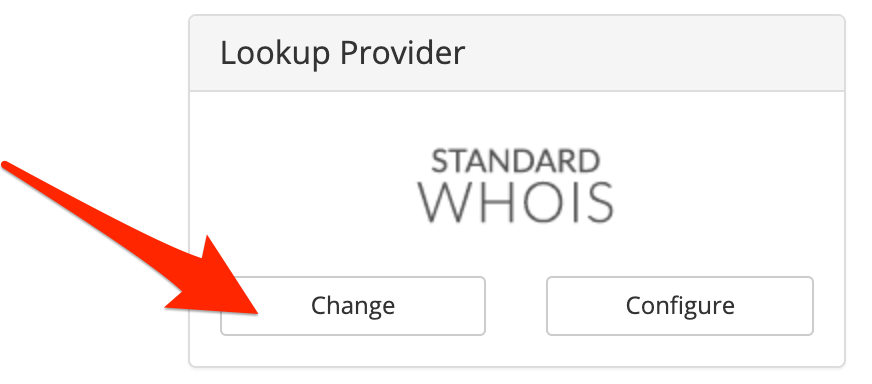 Now you will be presented with a "Choose Lookup Provider" popup. First select "Domain Registrar" and then select "Synergy Wholesale".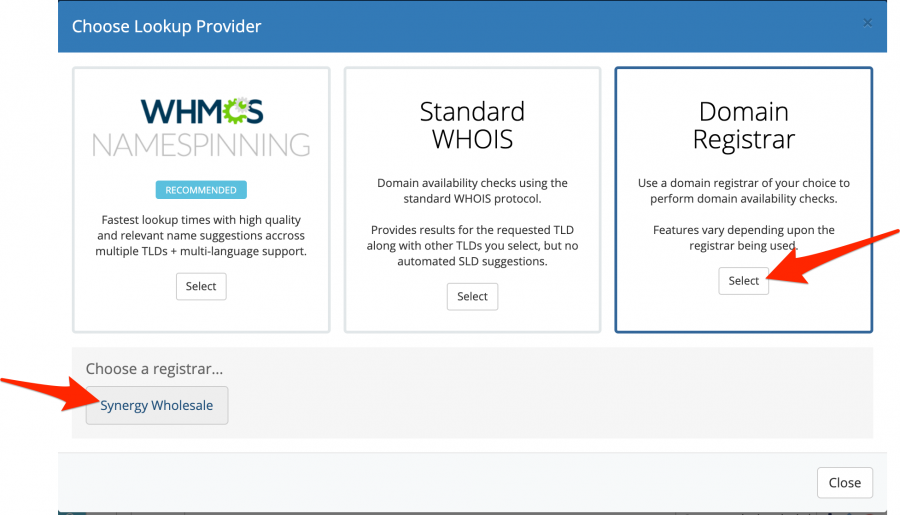 Now that Synergy Wholesale is the lookup provider, you need to enable premium domains for WHMCS. This is done by toggling the the "Premium Domains" option found underneath Lookup Provider configuration.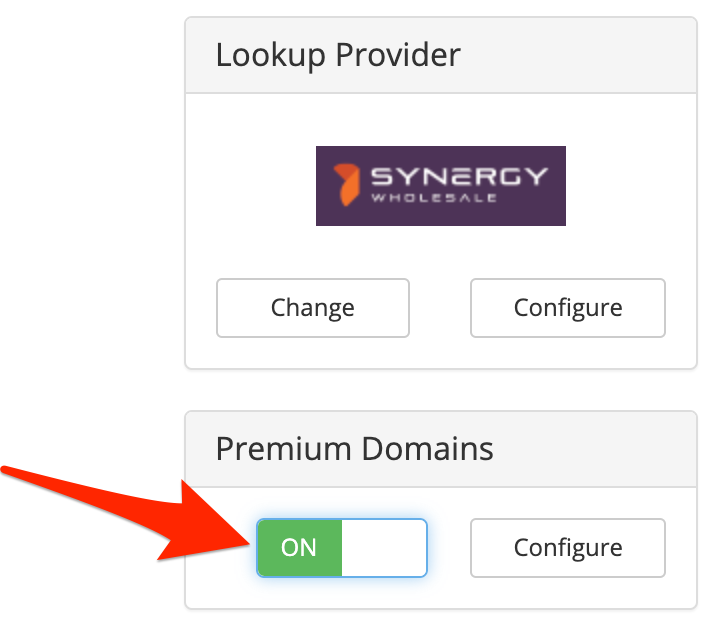 That's it, you're all done!
For more information on configuring premium markups and pricing please see the WHMCS documentation for Premium Domains.