What is the AU Change of Registrant process?
In the event you or a client needs to update the Registrant of an AU domain name, that is the ABN/ACN/or other eligibility type, then a Change of Registrant (CoR) will need to be completed. To initiate a Change of Registrant, please follow these steps:
Login to your Synergy Wholesale System account.
At the top of the menu search for your domain name.
Click on the domain name and select the Initiate CoR option.
Read the information it presents you and follow the prompts.
Once a Change of Registrant is initiated, what are it's steps?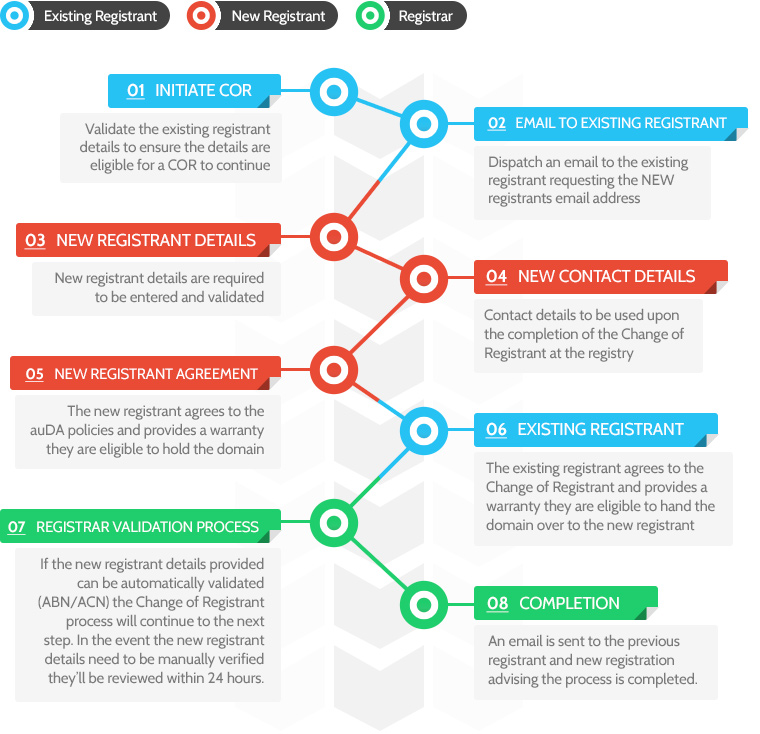 If you have any questions regarding the Change of Registrant process, feel free to get in touch with our Support team via Support Request, Live Chat or by calling us on 03 8399 9483.